Travel Guide: Facts About the Great Walls of China
Being the longest human-made wall in the world, the Great Wall of China has been one of the most scenic places that everyone wants to visit. It is a site that represents one of the greatest architectural skills that you will ever come across. Additionally, it is a great tourist attraction site and has been used to film various movies and documentaries. If you are new to China, the china geeks travel blog will reveal more about the Great Wall of China, as well as many other attractions to visit. Let us take a look at the following facts that make the wall a place to marvel about by both modern and ancient architects.
It is not a continuous wall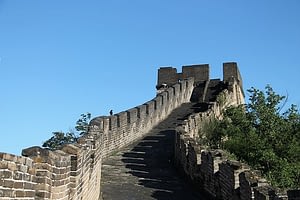 If you look at the pictures of the Great Wall of China, you will easily think that it is a continuous line, but it is not. A closer look shows that there are parallel walls in some places. In addition to that, it gets to various sections where there are circular walls, and there are places where there is no wall at all. This is because the walls pass through a mountainous section and so, it is connected by both large and small mountains. If you choose to walk through the wall, it will be like moving from one mountain top to another without the normal hiking procedures.
It has been visited by more than 300 heads of states
Very few places in the world come close to the popularity of the Great Wall of China when it comes to the number of heads of states that have visited it. There have been more than 300 heads of states on this site. Most of them were interested in the wall's most famous section, Badaling. The first famous world leader was Soviet Statesman Klim Voroshilov who made his maiden visit in 1957. Apart from heads of states, the wall is also a popular destination for other VIPs and celebrities from across the world.
The Jiankou section is the most photographed part
Most of the pictures that you see in books, magazines, and online are of the Jiankou section of the Great Wall of China. This is because photographers find it to be the most scenic part. It stretches over high mountains and has the steepest slopes. In addition to that, it goes through the thickest mountainous sections of the entire part, and therefore, it makes for the best viewing. You can easily check out the vast mountains that lie lower than those in this section and sample the amazing landscape while taking a walk here.
Finally
In addition to that, did you know that it is almost impossible to see the Great Wall of China from space with the human eye? If you want to see the wall while in space, you will need an aide.