Top Alternatives To Airbnb
In less than one decade, Airbnb has grown to become the world's leading accommodation booking websites. It connects locals with travelers and others looking for places to stay. You can book a shared room, an entire house, or go to a castle. The majority of travelers are not aware of any airbnb alternative. Nowadays, many websites can help you find your dream accommodation,
Alternatives to Airbnb you should know
Homestay
Homestay is quite similar to Airbnb. The good thing ab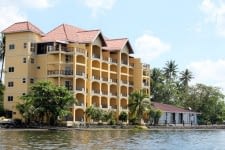 out it is that you are enjoying real hosted experience. This means that you are staying in your hosts home. Thus, you get a truly local experience and enjoying living with the locals. You can use it in several locations across the world, and you are bound to have a wonderful experience. The only problem with homestay is that it does not have a variety of accommodations such as Airbnb. However, the number of their properties keeps growing.
VRBO
It is also known as Vacation Rentals by Owner. Although it is not popular as Airbnb, they have millions of properties across the world and have been operating since the 1990s. Their model is a bit different as they rent out vacation properties. Therefore, it is not offering you a hosted experience. However, it is a great option for groups or families looking for a long stay. You can also get some properties that are suited to couples.
Wimdu
If you want to focus on cities, mainly in Europe, then this website is the best option. In fact, it is very popular with the European travelers. It offers over 250,000 properties in more than 100 countries across the world. It also offers everything you want including property reviews. If you are traveling to Europe, you need to check it.
Roomarama
This we
bsite is quite similar to Airbnb in various aspect. However, it has a more focus on the professional travelers looking for upper range properties. After making payment, you are provided with a code, which you give your host. If you are satisfied with the accommodation, you can release payment to your host.
Booking.com
If you are looking for a hotel to stay, then booking.com is the best option. When you stay in a hotel, someone prepares your room and clean it. The good thing about this website is that it has millions of hotels listed on its site. Thus, you are bound to find a great hotel.